I need to get these thoughts out of my head that have been swirling around since Friday afternoon and on to paper/screen.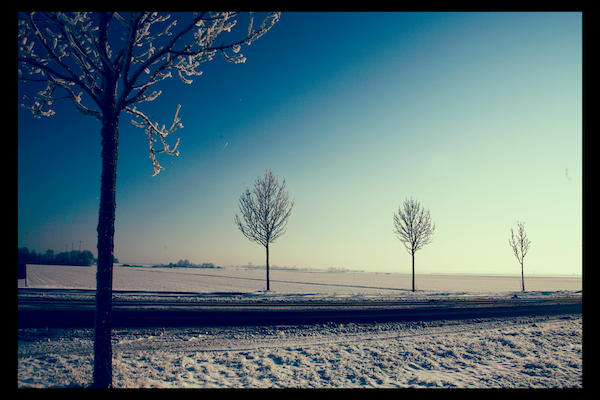 Friday morning, Larry and I drove down to New Jersey to attend his sister's college graduation. Shortly before 1pm, his iPhone dinged. He has a distinctive alert tone for the AP Breaking News Alerts app, for which he gets push notifications.
"Who died?" I chuckled. We've joked many times in the past that 90% of these breaking news alerts are about so-and-so famous person is dead.
He got very quiet.
"What happened?" I said, glancing over to see the sober look on his face.
"Um… somewhere between 18 and 20 children in Connecticut," he said quietly. "Someone shot up an elementary school."
We had just crossed the Connecticut border. I switched off Pandora and turned on NPR as special coverage began.
We listened to the awful news unfold for most of the ride to New Jersey. There was a lot of either one of us beginning with a "can you even imagine" that trailed off into silence, met with a silent, shaking head in response.
# # #
At some point in the drive, I wondered aloud:
"I wonder if any of those children were adopted or conceived via ART."
# # #
I was a junior in high school when Columbine happened. I distinctly remember sitting in my study hall period just a few days after it happened, cautiously eyeing my classmates, speculating of this group, who would take us out. I eyeballed at least two points of egress.
I knew I could safely get outside if I took the fire exit house right in our auditorium (where my study hall was held) and hide within the residential neighborhood just across the street. There were no windows from which someone could fire at us. If I took the regular exit to house left, down the hallway and out the doors to the bus loop, I'd have a much longer open distance to cover, but it would be through a parking lot so I could duck and hide behind cars.
But of course, depending on the weapon, a car body might not protect me.
I knew in a pinch, if I had to hide, I could run backstage left, climb the rickety staircase that led to the catwalks above the auditorium seating. Or I could lock myself in one of the two greenrooms. If there was little time, I could run and jump into the orchestra pit.
At 17, I devised a crisis escape plan for every room in my class schedule during my 40 minute study hall in the days after Columbine.
"Can you imagine," I began again to Larry in the car, "trying to explain to your six-year old to always know two points of egress wherever they are, even if they're unconventional like a window?"
Another silent head shake.
# # #
The National Rifle Association has deactivated their Facebook page as of Friday afternoon. They were promoting some kind of holiday giveaway at the time the news broke and as the hours went by, they quietly deactivated the page entirely, despite recently celebrating reaching 1.7 million followers on Facebook.
There are already asshats publicly discussing the need for more guns. Because clearly, what we need is more guns.
And yet, the largest financial investor of the largest gun conglomerate is backing out and selling their entire gun portfolio, including the brand that made the assault rifle used in Friday's shooting. Even Walmart and Dick's have put a temporary moratorium on the sale of that same rifle.
Sometime I wish the right to "bear arms" was more about tank tops and less about our ability to indiscriminately kill one another.
# # #
When I heard that the first funeral was being held yesterday, I immediately knew his family must be Jewish. I had read that the medical examiner had finished with the bodies of the children sometime on Sunday; the earliest that little boy could be buried was Monday, as is Jewish custom.
Parents should not have to sit shiva for their children.
# # #
My first instinct, upon hearing the news, was to do something. It's the same impetus I feel in the wake of natural disasters: collect goods, funds, and if I can – help a community rebuild. I know I'm no good with a hammer but my checkbook is just as vital. I contribute. I donate. I send my dollars as a way to say, "I'm thinking of you and I want to help in the best way I can for your community right now."
It makes sense in the wake of hurricanes, earthquakes, tornadoes and tsunami.
But how can dollars help in the wake of such a man-made disaster like this?
There is no amount of money that will bring back the dead.
# # #
It has been rainy and grey since Sunday morning. The rain pounded so loud on the roof last night it kept me up.
Despite my current Jewishness, I grew up with Christmas, so my body and heart instinctually get into the festive groove this time of year. I felt that way last week, as I dropped off a huge stack of homemade holiday cards at the post office. I could feel that joyous uptick with Christmas approaching.
It's been cut off prematurely and the rain only seeks to dampen my mood further.
My heart aches to comprehend such senselessness.
# # #
There's been a lot of talk about the shooter's mother. About the disparity of access to mental health care in America. About second amendment "rights" versus "gun control." About school security. About Asperger's syndrome. About video games and briefcases and taking college courses at 16. About the demonization of children who are "different."
I would like to hear stories about those six- and seven-year olds. Did they play with Barbies or GI Joes? Did they have imaginary friends? What did they want for Christmas or Hanukkah this year? Who did they look up to most in the world? Who was their favorite cartoon character?
I want to hear stories about the teachers and administrators. About the work they've done. About their lesson plans and craft projects and book report assignments.
I want their stories to live on in blessed memory, a light to outshine the dark, media-hyped infamy of the shooter.
I want to remember their names.
Not his.
# # #
I keep coming back to something I heard on a panel at the Massachusetts Women's Conference last week. Charley Johnson, President of the Pay it Forward Foundation, talked about the work he does. He talked about how there at 7 billion people on this planet.
"Imagine what one-seventh of the world could do," he said. "Imagine if just one billion people did something different today, a little more today, put some good out today more than they did yesterday. Imagine if just one billion people did this today."
He paused.
"Imagine what tomorrow would look like."
It seems trite, almost, in the wake of what just one person could do on Friday to make the world a massively more cynical, darker place.
And yet, this idea of doing better today than yesterday drives me forward. It keeps me going. And perhaps now, it's an idea I cling to in desperation.