There's been a bit of talk about pain within the infertility experience in the ALI blogosphere of late. Jessica seems to kick things off talking about this concept of The Pain Olympics, which triggered a historical overview of the Pain Olympics over the years from Mel over at Stirrup Queens. Esperanza keeps the conversation going here.
I wrote a little bit about pain a couple of weeks ago, about learning to swim in it like a fish, breathing in the pain along my journey. And in a lot of ways, pain is an intrinsic part of the infertility experience, be it the sting of an IM needle into your hip or the heartbreak of an adoption fall-through. There is immediate pain: needle pricks and speculums and transvaginal ultrasound wands – but there is also lingering pain, the kind that gets triggered again and again down the road: birth announcements, shower invitations, Mother's Day followed right behind with Father's Day…
Pain is a defining factor of the infertility experience.
…Which makes those rare moments of joy a rather complicated subject, one that we as a community often struggle with. I'll admit that even now, it's one I struggle with here in this space.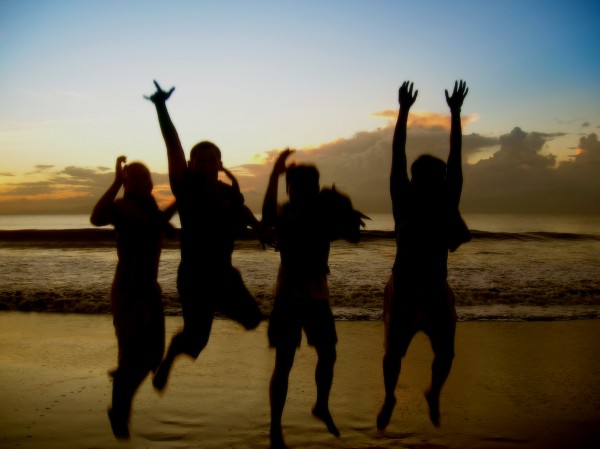 I'll be candid: I feel less interesting as a blogger lately. My pregnancy is going fine for the most part. I hesitate to write about the mundane or even the "I've never been pregnant before is this normal" posts because I know the kind of pain they can cause. I vividly remember glazing over pregnant bloggers' blogs while in the very thick of our infertility journey. Some I just stopped following entirely.
But mostly, I just feel like I'm kind of boring right now. Because let's face it: if it bleeds, it leads. There's not a whole lot of excitement or drama in my life right now, which – I'll admit – is a nice change of pace given the last four years of my life.
I feel like there's two sides to the pain coin, when reading about painful or traumatic experiences on other infertility bloggers' blogs. On one hand, we can measure ourselves and our experiences against someone else's. It allows us a moment of pause to stop and consider, "Gee I'm lucky I'm not her" and/or "Well, maybe I don't have it so bad right now." On the other hand, these moments of comparison can also swing wildly in the other direction with, "Oh, you think that's bad, well look at my story…"
For some, reading about all things horrible and awful in another person's life allows us to take stock in our own gratitude. For others, it's a springboard into competition and one-up-man-ship.
My question in the latter instance is this: what exactly are you trying to win by suffering the most?
(My gut says things like: validation, acceptance, sympathy, attention. But maybe it's more complex than that – I don't know. I used to be friends with a one-upper. Key words here: used to. I cut that person out of my life over 10 years ago because I had really had enough with this imaginary game of "I've suffered more than you" with her.)
And so this brings me to the flip-side of pain: joy. And more specifically, how reticent we are to embrace joy when it comes, let alone write about it on our blogs. I think for a lot of us, joy comes wrapped in a big ol' bow of guilt. We feel guilty about celebrating and honoring the moments of joy in our lives because our RSS readers are often filled with stories of gut-wrenching pain. We ask ourselves silently: who are we to feel such joy when there is so much pain around us?
Allow me another moment of candidness: I got pregnant at the same time as two other bloggers I read. One is currently experiencing some rather intense complications with her pregnancy. The other lost her baby just shy of reaching her second trimester. I don't know if my blog is in their RSS readers, but I was hyper-aware that they might be. How could I post about my joy about finally rockin' a tiny baby bump when for one of them, that dream literally died?
The survivor's guilt is overwhelming some days. But it's not just relegated to the survivors alone, as moments of joy can be as immense or as microscopic as our self-awareness allows and at any point in our infertility journeys. That's one of the reasons I love Lori's Perfect Moment Mondays: a deliberate, intentional time each month to stop and reflect on that one moment of joy, peace, clarity, or self-awareness.
I just wish we didn't need to give ourselves permission to write about these moments of joy. I wish that joy flowed as freely as the pain, that we didn't have to hesitate or water down our posts before hitting "publish".
But maybe that's just the survivor's guilt in me talking.
I'd love your thoughts on all of this: Pain Olympics, survivor's guilt, giving ourselves permission to be joyous… and what are your moments of joy right now? Here's mine