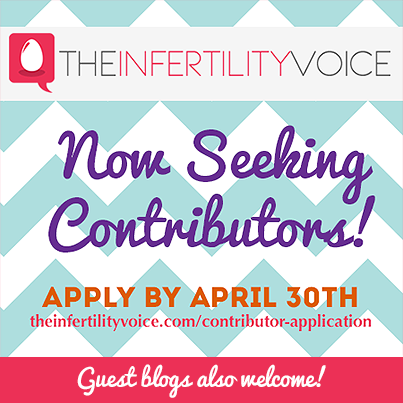 Just a quick reminder that if you're interested in writing as a regular volunteer Contributor for The Infertility Voice, I'm accepting applications through the end of the day tomorrow, April 30th. Head here to fill out all the info!
If you're interested in submitting just a post or two from time to time, instead of a regular post, you can submit your guest posts right here! For now, I'm asking for original content, so if you're just looking to dip your toes into guest blogging, feel free to try out your infertility and adoption writin' chops here

I'll be reviewing all applications this week and hoping to have some decisions made by early next week… so stay tuned to see who's joining us for the new Infertility Voice contributor lineup!